The pump test workshop PEAK DIESEL CENTER provides authorized Service of pumps and injectors of the companies: Bosch /Zexel, Denso, LucaS / CAV, Delphi, Siemens ,VDO, Stanadyne, GM, as well as of turbines of the companies: KKK, Holset , Schwitzer , Cat, IHI, Garrett, Mitsubishi. Furthermore, it undertakes the support of products of the aforementioned manufacturers, which are covered by the guarantee.
We have modern technology diagnostic devices (Bosch, Delphi / Lucas, Denso), as well as 8 pump test benches, with the top benches EPS 815 by Bosch and AVM 2 by Hartridge, fully equipped for all types of pumps: rotary VP, UIS (Unit Injector System), Common Rail and PLD pumps. At the space of the pump test workshop there is an electric technician, for the conduction of electrical checking of the electronic systems of the engine.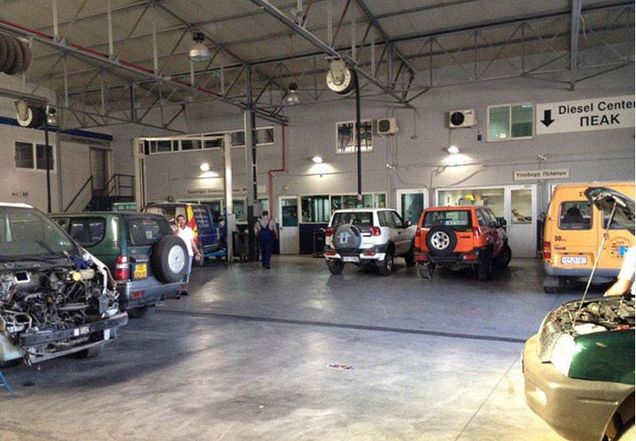 In the range of products of PEAK DIESEL CENTER you will find Common Rail systems, reconstructed pumps, piston pumps, injectors, rotary pumps, original spare parts, turbines, fuel filters, air filters and Bosch exhaust gas analyzers for the issuing of an Exhaust Control Card.

The pump test workshop PEAK DIESEL CENTER is housed today in a modern building complex of an area of 1,500 square meters, fully renovated, with waiting areas for customers, an accounting office, labs and a car repair unit. Moreover, it has a storage area of 500 square meters, with a large range of original spare parts for all manufacturers and types of diesel engines.
​
The company holds a leading position in the market in the sectors of system control and repair of components. Its highly specialized and trained staff consists of 20 personsα.
In the last years, responding to the challenges of our times, we have maintained prices at the same levels. Our competitive advantage is the delivery of the vehicle of our client, at the deadline we have set and with the optimal result.

For all the above reasons, we believe that the cooperation with PEAK could be beneficial to customers. Thanks to our know-how, we can cover the gaps in the Diesel Turbo Service sector, which is a sector that requires full update, knowledge and experience, three elements that we certainly have.